Latest news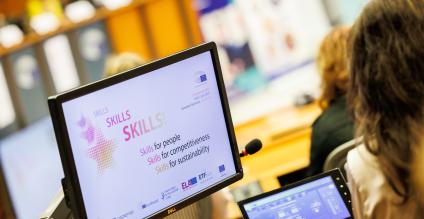 The European Parliament hosted today for the second edition the landmark event "Skills, skills, skills! Skills for people, skills for competitiveness, skills for sustainability".
In the European Year of Skills, Cedefop, Eurofound, EU-OSHA, the ETF and ELA in partnership with the European Parliament and the European Commission/DG EMPL will come together to share their insights on current and future skills needs. 
National authorities inspected a restaurant chain at locations in Belgium, France, Germany, the Netherlands, Sweden, and the United Kingdom in June to tackle serious labour and social offenses. Some restaurants had to be closed immediately and several fines were imposed on the spot.
European Labour Authority