Mr. Marius-Constantin Budăi, Romanian Minister of Labour and Social Security and Labour and Social Network of Attachés visited ELA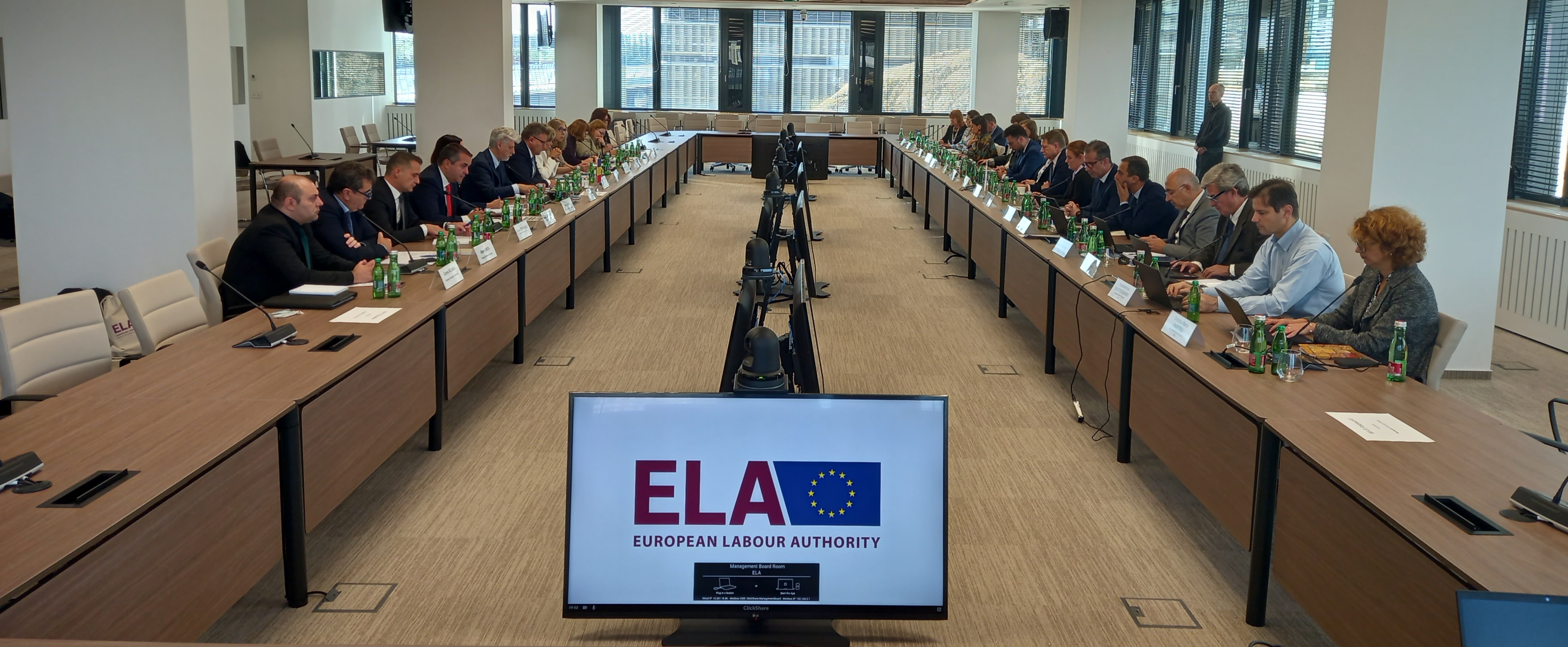 Mr.Boiangiu presented ELA's activities in the areas of posted workers and labour mobility, with a focus on recent activities of special interest to Romanian stakeholders: ELA's campaign on road transport; the Road Show in Romania; Translation Facility and national events organised in the upcoming months in Romania.  
The enhanced cooperation between ELA and the Romanian Social and Labour Attachés may bring many benefits as their role is to help mobile Romanian citizens to liaise with the local authorities and to address issues related to labour mobility. The Romanian labour and social attaches have access to a variety of stakeholders, such as diaspora organizations, that can play a major role in disseminating ELA campaign materials. Furthermore, the meeting provided ELA with first-hand information concerning practical situations and cases that are experienced by Romanian workers abroad.   
The Labour and social Network representatives listed the Network's objectives being in line with ELA's mandate: supporting and protecting the interest of workers abroad, promoting labour mobility within the EU and inform workers of the risks of illegal work.  
The Romanian Minister of Labour and Social Solidarity welcomed ELA's activities in Romania and emphasised the benefits of a closer cooperation with ELA, highlighting the information provision as core business of ELA. In this context he appreciated ELA's s initiative to have the first Road show on providing information to transport operators and drivers in Romania.