EU Week for Seasonal Workers: spotlight on seasonal workers' rights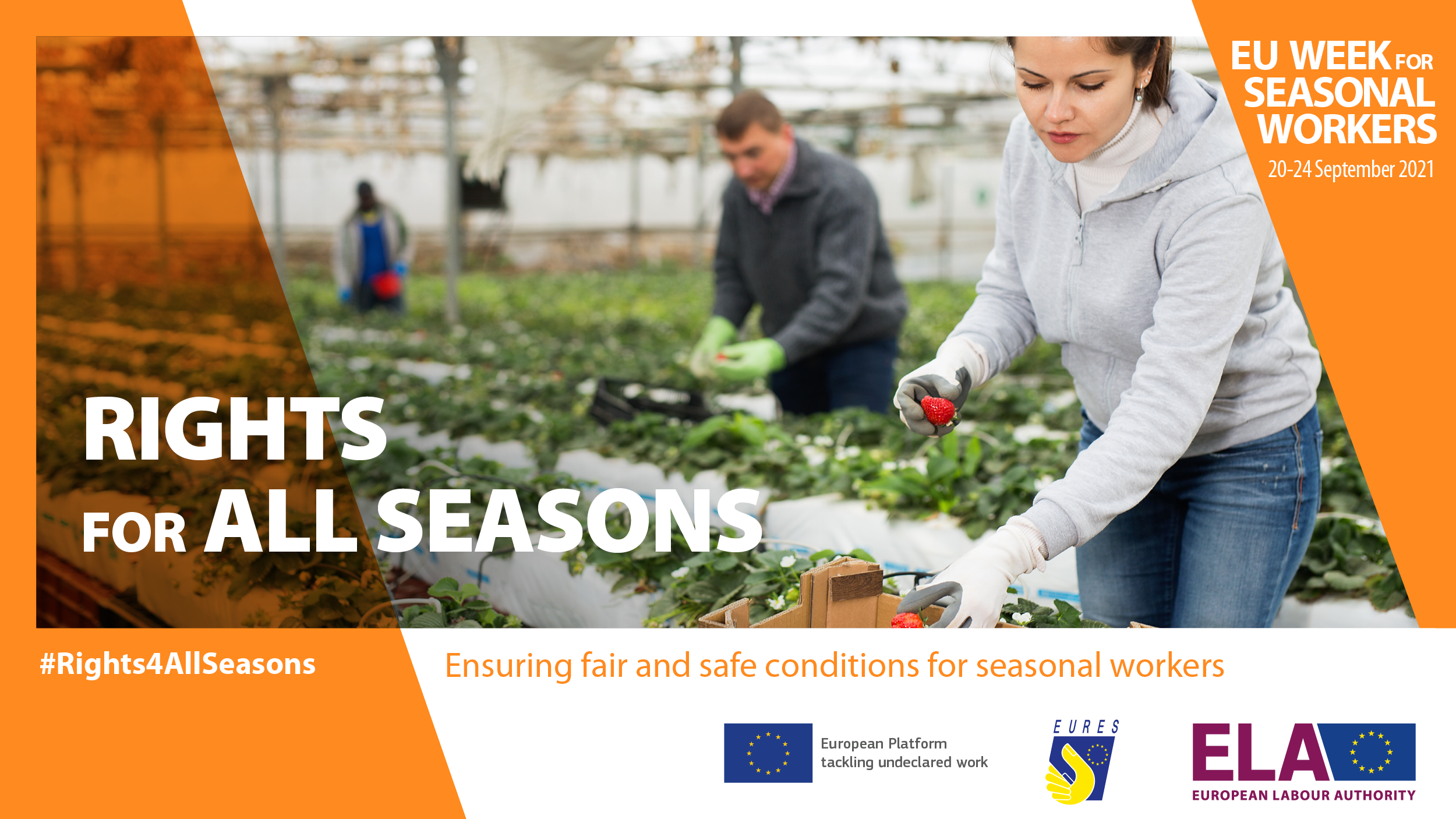 Information sessions, online events, informative videos and activities on the ground in many countries: the EU Week for Seasonal Workers (20-24 September) will offer plenty of opportunities to learn more about seasonal workers' rights, employers' responsibilities and available assistance services. 

This initiative is part of the information campaign 'Rights for all seasons', and draws the attention to the need to promote fair and safe conditions for seasonal workers through events and activities on the ground. Check this link to discover what is going on around you, or follow the #Rights4AllSeasons campaign on social media. 

It is estimated that every year, up to 850 000 EU citizens engage in seasonal work outside their country of origin. Mobile seasonal workers have the same rights to fair working conditions when working in another EU country, with the same labour and social rights as local workers. However, the temporary nature of their work can make them more vulnerable to precarious working and living conditions, fraud and abuse. With the 'Rights for all seasons' campaign, running until October 2021, EU and national institutions are joining forces to raise awareness of existing rights, obligations and support services.   

The campaign is coordinated by the European Labour Authority (ELA), in partnership with the European Commission, the EURES network, the European Platform tackling undeclared work, EU countries and social partners. For more information about the campaign, visit the campaign page on the ELA website: https://www.ela.europa.eu/en/campaigns/rights-for-all-seasons.