ELA TECH conference 2022: register now!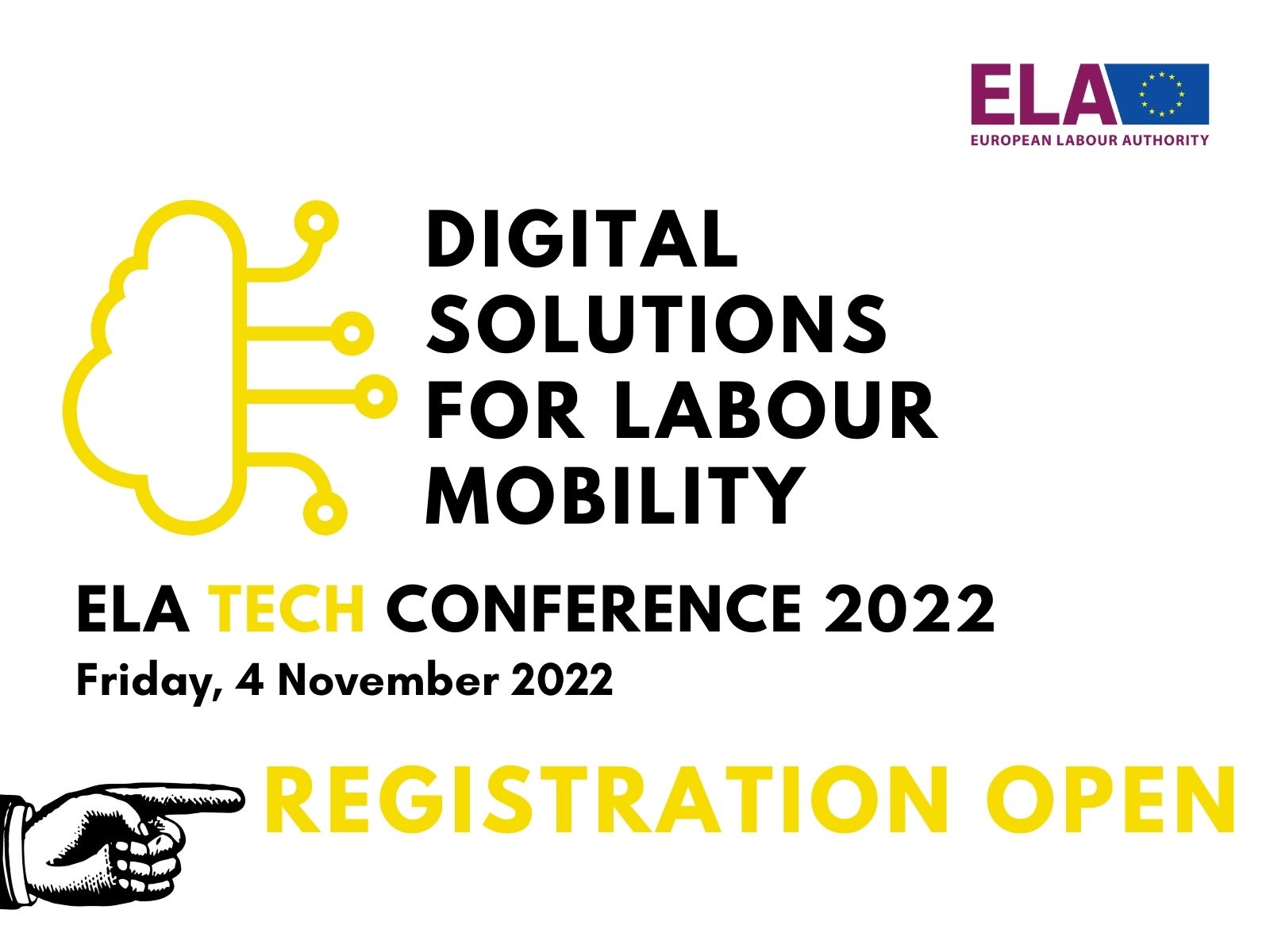 Registrations are open to attend ELA TECH Conference 2022 on digital tools and solutions supporting labour mobility that will be held at ELA's Headquarters in Bratislava on the 4th of November 2022.
The conference will bring together relevant stakeholders within national authorities, social partners organisations and EU institutions to exchange knowledge, expertise and experience and future development of digital tools in labour mobility field.
During the conference selected papers submitted through the Call for papers launched by ELA in June 2022 will be presented: The aim of the call was to gather and share knowledge about the most advanced IT tools and solutions using innovative technologies in support of the labour mobility.
To follow the event (online or in presence) please register by the 3rd of November 2022 (new deadline)  at https://ec.europa.eu/eusurvey/runner/ELATECHCONFERENCE2022PUBLIC
For background information about the event, background, programme go to: ELA TECH Conference 2022 - event page